Recommended financial security and options for your pet's health.
With the rising cost of veterinary care and cost of living, we understand that affording an emergency for your pet is difficult at the best of times.
Birchwood Vet is proud to partner with and support many insurance companies and would be happy to provide guidance on how to sign up and any other questions you may have.
Choosing a pet insurance company can be overwhelming with many choices all offering different coverage. Below is a chart comparing the three most popular companies to help you decide what would be the best fit for you and your pet.
Insurance:
There are three companies we would recommend for your consideration with Trupanion leading the way (in our opinion).
Trupanion:

Trupanion's love for pets is the reason they offer insurance and why their policies are written with pets and pet owners in mind. They don't think that traditional pet insurance has what it takes to protect pets, so they differentiate themselves by offering 'medical insurance for cats and dogs' that puts pets first.
---
---
PetsPlusUs: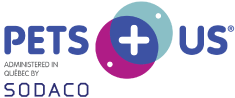 Pets Plus Us knows how important best friends are – feline, canine and human. They have your back. They look out for your interests and consider your needs alongside their own. That's Pets Plus Us' model – they'll try to be the insurance company your pet needs: they're dedicated pet lovers, working for pets and their owners.
Insurance Comparison
Trupanion:

---
---
---
---
---
PetSecure:

---
---
---
---
---
PetsPlusUs: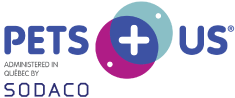 ---
---
---
---
---
Insurance Comparison
Trupanion

$0-$1000 Chosen by you & adjustable at any time. Paid per condition.
Unlimited at 90%
Excludes exams & taxes.
Emergency only – routine dental care not covered
Determined by location, your pet, & chosen deductible
PetSecure

$100-$700 depending on pet age & plan choice. Once yearly.
80% coverage, includes exams & taxes. Limit between $1000 and unlimited depending on plan chosen.
Only available on top tier plan, $450 per year
$200-$600 per year, depending on chosen plan.
Based on species, breed, plan choice & location.
PetsPlusUs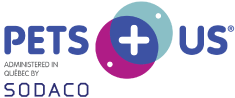 $100-$700 depending on pet age & plan choice. Once yearly.
70-90% (your choice) up to $7500 or $15,000
FlexCare optional add-on, covers annual wellness & vaccines, anal glands, & bloodwork. Covers between $250-$1250
FlexCare optional add-on plan – covers between $250-$1250
Based on species, breed, plan choice & location.
Finance Options:
If you are someone who does not have, or want, insurance coverage and are needing support with vet costs, you may want to consider a quick finance option. Here are two options that we recommend (with Humm being our first choice).
Humm:

Humm is a customer and patient financing solution for in-store and online purchases. You can make purchases from $1 – $30,000 and can pay in installments in as little as 6 bi-weekly payments or monthly up to 60 months.
---
iFinance:

iFinance's small ticket (average $4,500) consumer loans are available through more than 10,000 merchants across Canada that offer our products to consumers. Their rates are competitive, and their credit adjudication is thorough. They consider not what someone is borrowing money for, but the urgency of the need and their ability to repay a loan.